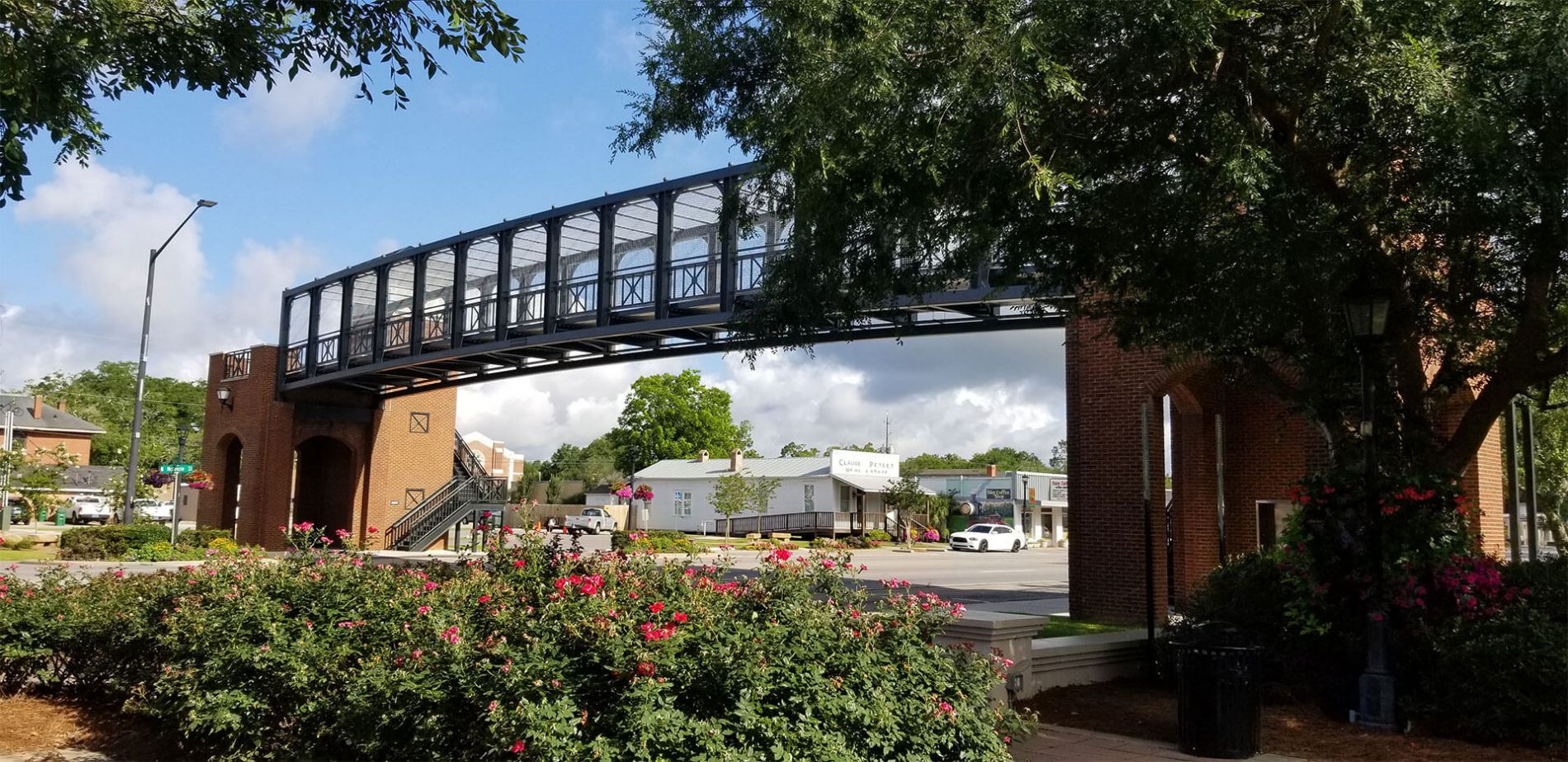 Special thanks to the City of Foley, Alabama for use of this image.
Population: 18,288
Schools
Elementary: Foley Elementary School, Magnolia School, Snook Christian Academy
Middle: Foley Middle School
High: Foley High School
Popular Attractions: Foley Railroad Museum & Model Train Exhibit, Holmes Medical Museum, Charles J. Ebert Jr. Memorial Train
While the majority of Alabama's coastal region is heavily dependent upon tourism, the city of Foley quietly stands out as a hidden gem for its unique small-town feel. Nestled amongst the serene setting of the 500-acre Graham Creek Nature Preserve, Foley is a flourishing community with beautifully landscaped parks and nature trails, over 70 unique eateries, and a historic downtown district that not only offers some truly amazing shopping, but is possibly the most charming downtown area in all of Alabama. Combine these beautiful surroundings with a dynamic economic climate, and a close-knit community that encourages the arts and small business, and you have yourself an ideal setting that provides an outstanding quality of life for all who live, work, and play in the city of Foley, Alabama.