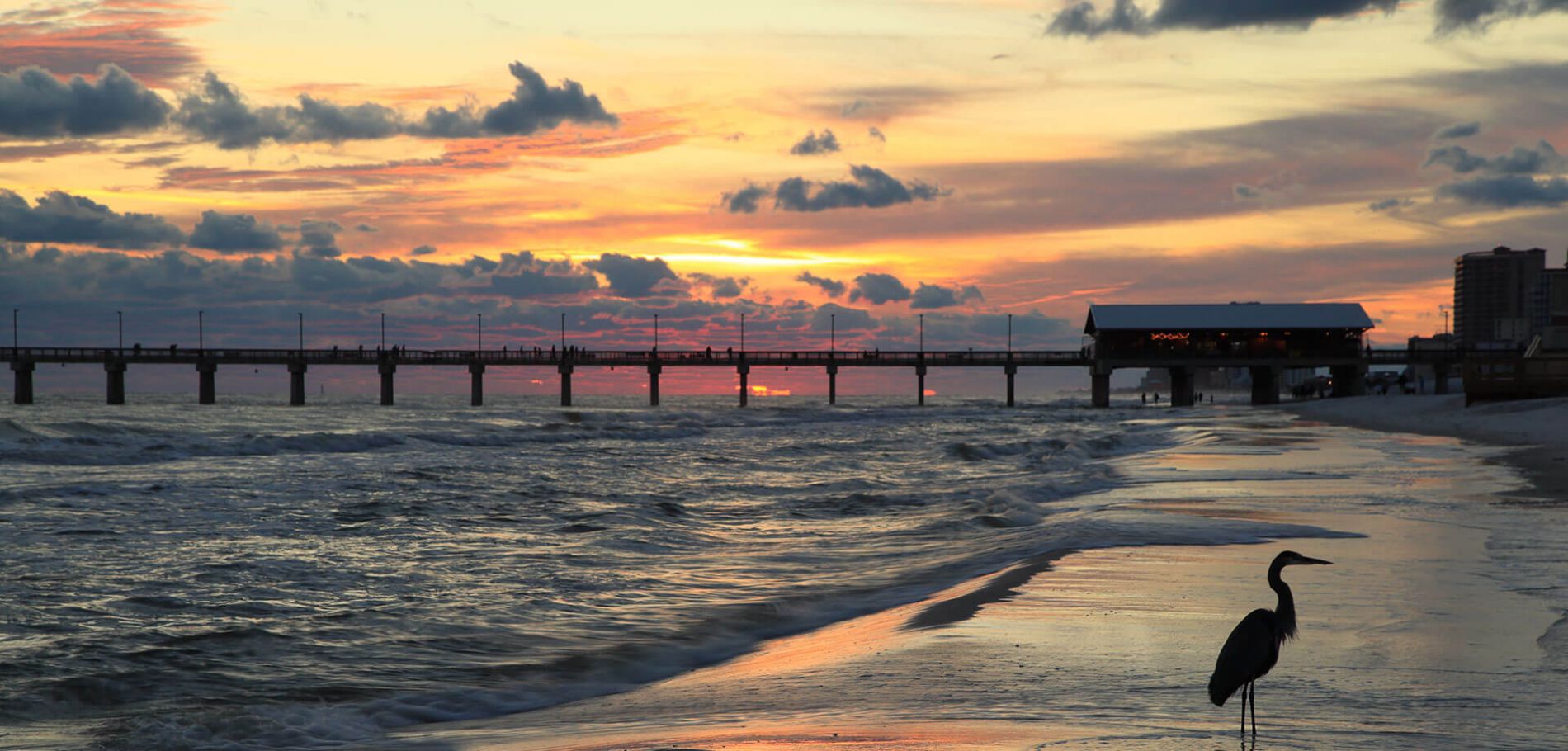 Population: 6,029
Schools:
Elementary: Orange Beach Elementary
Middle: Orange Beach Middle School
High: Orange Beach High School
Points of Interest: Cotton Bayou, Florida Point, Romar Beach
Popular Attractions: Adventure Island, Gulf State Park, The Wharf, Turquoise Place, Caribe Resort, Cobalt Restaurant, Fishers Restaurant, Big Fish Restaurant, The Gulf Restaurant, San Roc Cay, Phoenix Condos
As one of the six major cities that make up Baldwin County along the Gulf Coast, Orange Beach is perhaps the most low-key and laid-back of these beautiful coastal towns. Consistently rated in top ten lists for "Best Beach Cities in America", Orange Beach offers a relaxed atmosphere, surrounded by beautiful shores covered in fine quartz sand. The Wharf, known as the hub of Orange Beach, is like a city within a city. Featuring dozens of unique shops and restaurants, this beautifully sculpted epicenter also houses a charming condo community that gives you stunning water views for enjoying the sunrises and sunsets. Orange Beach takes pride in keeping their community locally inspired, meaning you won't find a big-name chain-store or restaurant on every corner. You will, however, find much more charming and inspired eateries and boutiques that give you a true taste of the Southern charm coastal Alabama is famous for. Orange Beach also offers many outstanding investment opportunities. Beautiful developments line the white sandy beaches and offer both top tier vacation destinations as well outstanding opportunities for investors across the country.